Manufacturers of underfloor lifting tables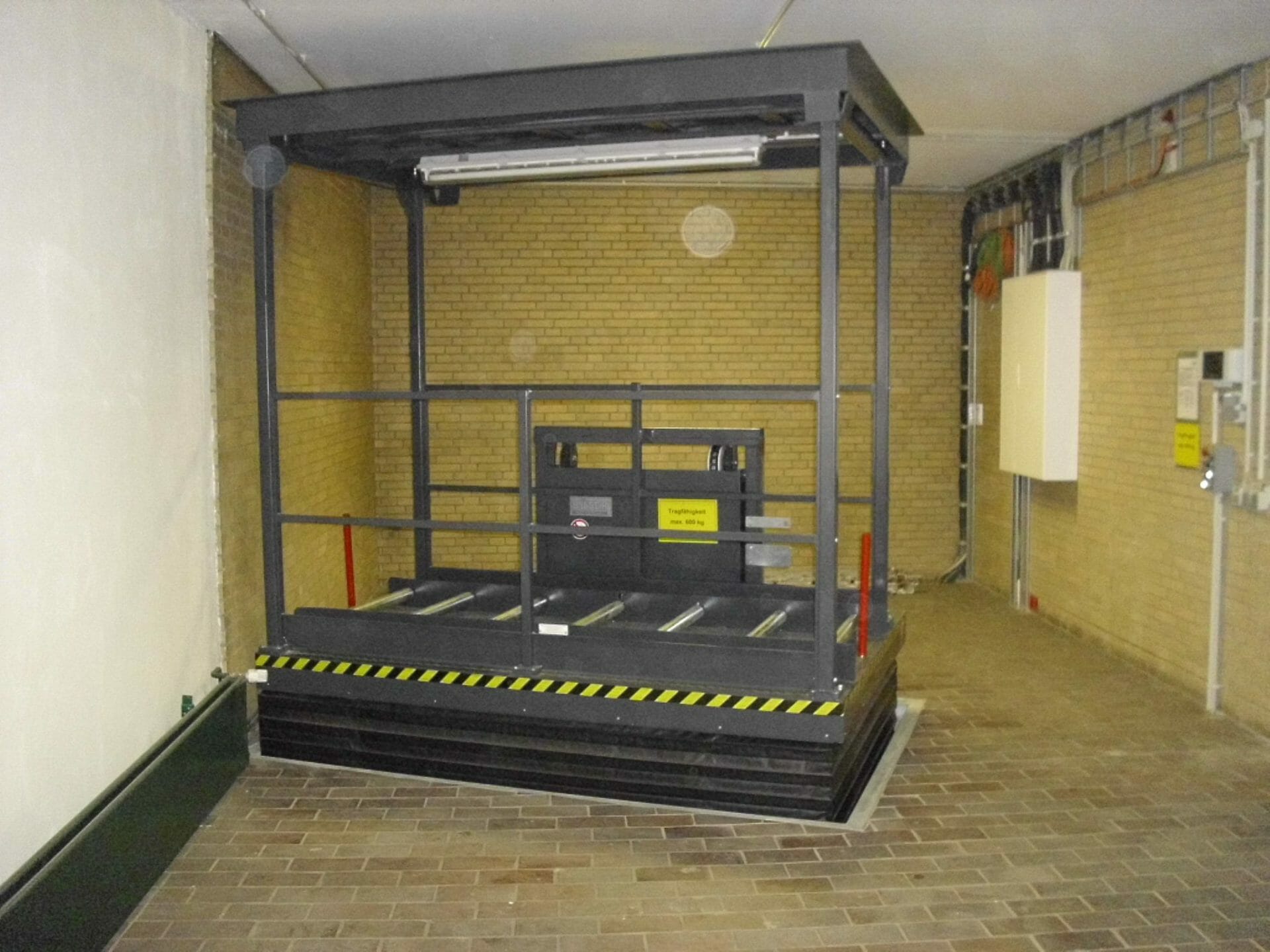 Your individual underfloor lifting tables
Our sub-flin authors cover a wide range of standard and special lifting tables. Thanks to an extensive range of accessories and countless extensions, our sub-flusers can be adapted precisely to your individual requirements.
Our largest product group consists of the simple, but at the same time powerful and versatile lifting tables. We carry these so-called compact stroke tables in many different versions. Each model is equally robust, stable and ergonomically thought out.
Applications
Production companies, industrial halls, logisticians
Our underfloor lifting tables support the material handling in the production and industrial hall. They are also used in sales warehouses, shops and various service facilities.
Through the use of increased security measures, sub-trailers can also be used as freight elevators.
We can offer you models with load capacities between 500 kg and ten tons. We manufacture your sub-flin-based author individually according to your needs.
Properties
The table has safety valves and mechanical locks for service and maintenance work
Extensive range of accessories and customer-specific customization options
Clamp protection distance between all moving parts and dead man switch
Use of the groundbreaking, patented Büter hydraulic cylinders
Your benefits and benefits
Each Büter scissor stroke table is individually manufactured according to your requirements. This enables maximum process improvements in handling of goods to be moved.
The functionality can be extended almost unlimited by means of various accessories. This gives you maximum flexibility with our sub-competitor.
Benefit from our many years of experience
Individually according to your wishes
We produce for you exactly according to your wishes. Whether standard products or special solutions, we have the right and tailor-made solution for all industrial sectors.
Production from a single source
We produce almost every single part of your lifting table on site. This gives you above-average quality and fast service for repairs.
Spare parts
Since we produce every item on site, we can provide you with spare parts quickly. In case of doubt, we produce them ourselves and deliver them to you.
Fast offer creation
We create a tailor-made offer for you at lightning speed. Thanks to our many years of experience and our wealth of knowledge, we quickly find the optimal solution for you.
Fast service
We have our own service and assembly team with a fully equipped service car. This allows us to help you with problems with your system very quickly.
24-month warranty
With us you not only have two months warranty, as give you equal 24 months warranty. You don't take any risks and you don't have any worries for the next few years.
Examples of our sub-fleurs
Underfloor lifting tables for your company
Were we able to arouse your interest in a underfloor lifting table?