Serial production of lifting tables
Standardized lifting tables at good prices and with short delivery times
In addition to our numerous individual lifting tables, we also offer you some selected products as series production. This means that we can quickly and cost-effectively make these lifting tables for you according to standard dimensions.
Do you need a single scissor, double scissor or flat lifting table? Then you are at the right address with us. Find the right product below and request a quote.
Our high-quality series production
If you need a simple lifting table for lifting and lowering heavy loads up to a height of two meters and a maximum carrying load of 8 tons, you are well served with a single scissor lifting table.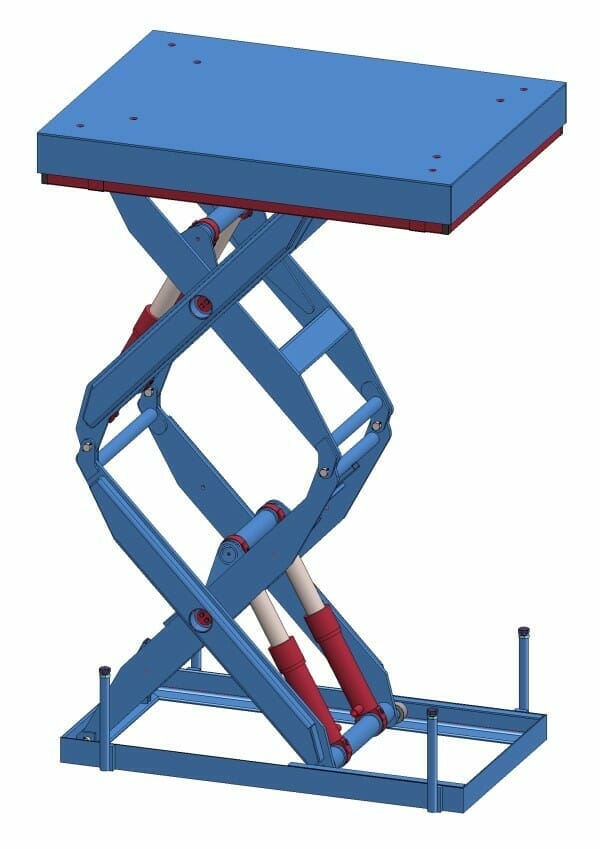 Do you need to lift loads up to 4 meters? Then this version with the double scissors is the right choice for you. With it, you can safely lift goods/loads up to a weight of 7 tons.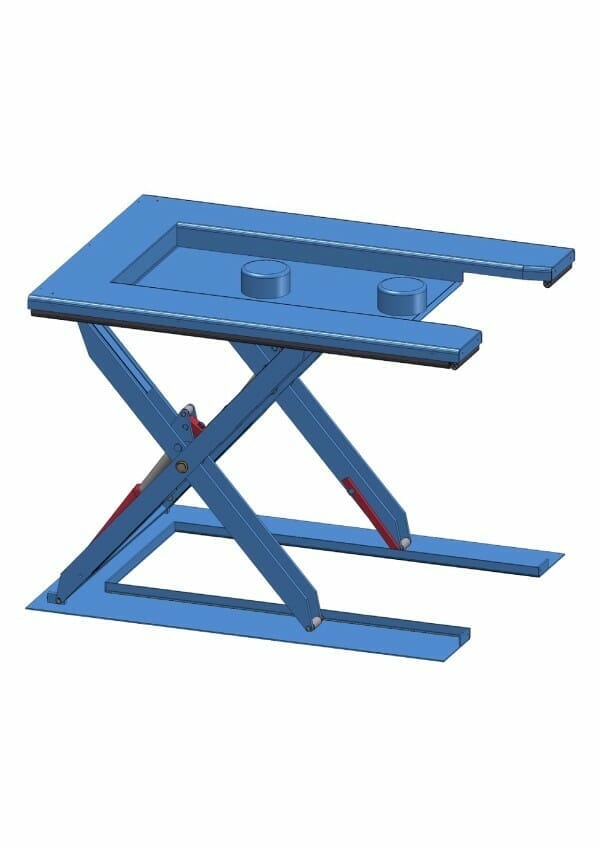 This low design of the lifting table can be pushed together to the extent that you can load it with a lift truck. There is no need for a structural measure. This makes our flat-stroke tables the optimal solution.
What distinguishes our series products from cheap series products?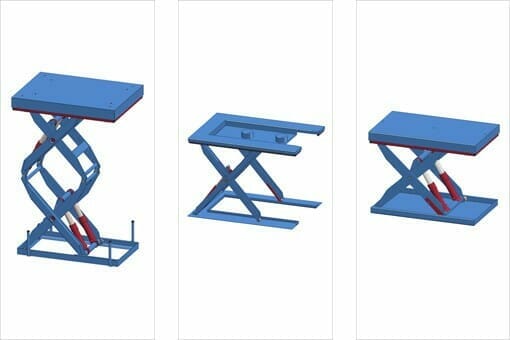 BÜTER Hebetechnik GmbH designs and supplies lifting tables for all industrial sectors and for private customers. The product portfolio includes standard models, as well as custom-made products and products with unique construction of the lifting shears throughout the industry.
The innovative power of BÜTER Hebetechnik GmbH ensures continuous development of the products, as well as the development of new products for our customers. The BÜTER hydraulic cylinders have been proven millions of times and are in use worldwide.
Highest quality standards for our customers
BÜTER lifting tables, whether stationary or mobile, ensure ergonomic and efficient workflows that meet customer needs. Our customer-oriented product development, combined with many years of design experience and innovative strength, offer products at the highest level at competitive prices.
Sophisticated, robust technology from the Emsland
Spare parts directly in stock
Assembly, maintenance and servicing by our fitters
Delivered "a thousand times" and proven over many years
CE-tested and equipped with a declaration of conformity
Benefit from our many years of experience
Fast offer creation
We will create a tailor-made offer for you in a timely manner. Thanks to our many years of experience and our wealth of knowledge, we quickly find the optimal solution for you.
Production & service from a single source
We manufacture almost every single part of our products directly at our site. This gives you above-average quality and our fast service for maintenance and repairs.
Spare parts
Since we manufacture every assembly on site, we have many standard components in stock and can make them available to you quickly. We can produce special components at short notice.